AHEA Convention Update
Alberta home educators are used to big and in person when it comes to our AHEA Conventions. It takes a dedicated team a year to put on the massive event that we are used to. AHEA's Convention has taken the combined efforts of the community.
Convention 2023 Date Announcement
AHEA is excited to announce that the 2023 Convention has been finalized for the Westerner location on July 6-8th, 2023 and July dates beyond this year. This shift in dates was an unexpected, but needed change in planning for the future. Moving AHEA's convention to an early summer date allows us a greater level of comfort in planning and preparation for our Convention team, attendees and exhibitors. We trust that farmers and folks near and far will have an easier time with weather, travel, and wider choices in accommodations at this time of the year.
If you are interested in exhibiting or volunteering please fill out an intake form.
Learn & Live Series
Join AHEA in 2022 as we explore critical perspectives around parental rights in special bi-monthly online sessions.
It is time to be informed, empowered and connected.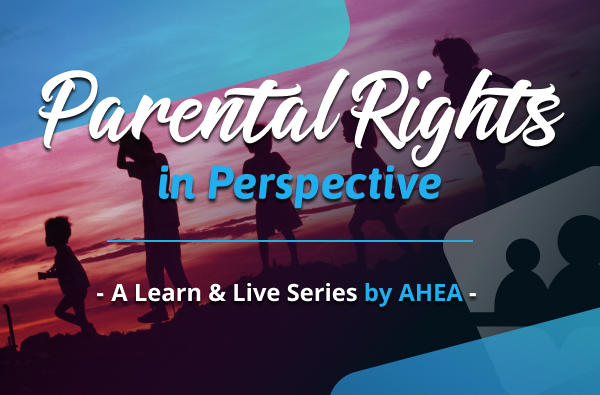 Some parents are largely unaware that our rights are actively 'in play' or even undermined.
Apathy has allowed changes to your God-given parental rights over the last few decades.
This is an inalienable birthright, a prerequisite to responsibility, and a blessing to our children.
We believe that our responsibilities require us to see, and be free to make, appropriate choices for our children and families. It's time for us to reclaim our parental rights!
These sessions, for anyone interested in parental rights,
should be a can't miss priority this year.
We hope you will come to all the pre-recorded sessions, join us for the Q&A and finish informed and equipped!