AHEA presents our first digital convention,
"…for Such a Time as This" - Press On!
Registration has reopened!! We've reduced our pricing for the AHEA 2021 Online Convention. New prices are:
Adult - $36.75 | Youth - $21 | Shop Only - $21 (no speaker access)
The kick-off to the event will be the evening of Thursday, June 3rd and new content will be released on Friday, June 4th and Saturday, June 5th.
In addition to tickets to the Adult & Youth Speaker tracks, there is a Shop Only ticket option that gives access to the Virtual Exhibit Hall without the speaker sessions. Virtual Exhibit Hall includes the ability to chat with the exhibitors and take advantage of special promotions that exhibitors offer to ticket holders.
Adult Track passes and Youth Track Passes include access to the Virtual Exhibit Hall, where ticket holders will be able to chat with the exhibitors and take advantage of special promotions that exhibitor offers to AHEA convention ticket holders.
Don't miss the family friendly Phil Callaway comedy Fundraiser event that will close up the weekend.
All speaker sessions, virtual exhibit hall and Phil Callaway performance will be watchable until the end of June.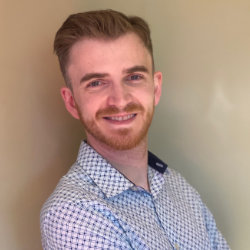 Daniel Allers
Daniel P. Allers
Hailing from right here in Red Deer, Alberta, Daniel Allers is a homeschool graduate turned speaker spreading his love for education across the nation. Daniel's humorous approach to history and science captivates audiences, and is brought across Alberta, and around the world, through his popular workshops 'History Alive'.
With more than 1,000 speaking engagements and an online workshop series with global reach, Daniel continues teaching as one of the top homeschool educators in the province.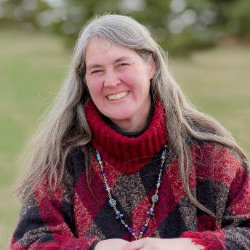 Andrée Verhoog
Andrée Verhoog
Andrée Verhoog is a Christian and wife to Peter for almost 30 years. They live in Ponoka County where she and her daughters help Pete run a small beef operation while he works full time off the farm. She has 4 daughters ages 16-26 and has been home educating since 2005. The oldest 3 have graduated from home education and she is currently home educating her youngest daughter. Besides being active in a small church startup, and in the local community, Andrée loves the home school life and enjoys spending time with her family.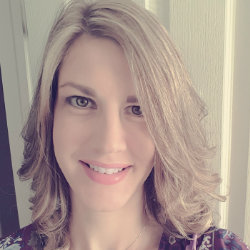 Andrea Veldkamp
Andrea Veldkamp
Many years ago, Andrea Veldkamp declared she would never homeschool. One day her teacher-husband came home and told her about some really interesting homeschooled kids he had met. The following September, Andrea could be found homeschooling her 4 children, now aged 8-15. With the help of a few mentors, her favourite homeschooling books, and lots of grace, Andrea still loves homeschooling. She's an introvert posing as an extrovert, who finds great joy in the quiet of 5am, coffee, and a bible. Andrea is currently the president of HomeSchool Christian Fellowship, a parental support group in Edmonton.
Adult Track
Shawna Sundal - AHEA • Michael Thiessen • Hester Van Braeden • Bethany Barendregt • Sigmund Bouwer • Theresa Ng • AHEA Discussion Panel
Youth Track
Patricia Engler - Answers in Genesis • Sigmund Bouwer • Daniel Allers
Phil Callaway Event

Laugh Again: Finding Sanity, Success, and Significance in Crazy Times
Saturday, June 5th | 6:00PM | Family Friendly
$42.00 + GST per family pass.
Subscribe to AHEA's Mailing List to receive a discount code for this event. Session will be watchable for ticket holders until the end of June.
Phil Callaway will be offering up some desperately needed laughs and encouragement for home educators and families so make some popcorn and relax together on the couch while enjoying Phil's performace and supporting AHEA's many efforts to serve the home education community.
Phil Callaway is an award-winning author, speaker, daddy of three, and husband of one. The best-selling author of 27 books, he hosts the hit daily radio show Laugh Again which airs across North America, the UK, and Africa (to name a few). He is a frequent guest on national radio and TV, and his humorous stories on family life have been featured in hundreds of magazines worldwide. Still, he insists his greatest achievement was convincing his wife to marry him. Phil lives in Canada with his high school sweetheart who usually finds him funny.