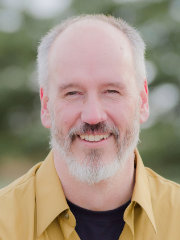 Peter Verhoog
Treasurer
Peter Verhoog
Pete was born in small town Ontario, and his Christian parents and four siblings dairy farmed along with an uncle and cousins until after Pete graduated high school and began university. His wife, Andrée, attended the same university as Pete. Shortly after graduating they were married, and Andrée taught school while Pete worked in manufacturing. Shortly after their first two children were born they moved to Alberta, and before long began homeschooling as two more children were added to their number. Homeschooling was admittedly not a first choice, although they had good friends that showed them it could be successful. It didn't take long before the fruits of homeschooling became evident however. Time together as a family without the kids being away for eight hours or more a day began creating a different home culture. It hasn't been all roses, as one might expect. Each child acts and reacts differently. But to say they were pleased with the outcomes would be a significant understatement. Personally, each of them has met the Lord. Over the years they've tried to serve their church, neighbours and community by being involved and giving back as much as possible. They're especially thankful for those who broke the trail for homeschooling in Alberta, and thought that perhaps this might be a time to serve this community. They see the cultural landscape changing quickly around them, and they're concerned for the future of homeschooling in Alberta as they know it today.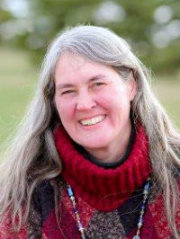 Andrée Verhoog
Board Member At Large
Andrée Verhoog
Peter and Andrée have 4 daughters and began their home school journey in 2005, when they decided to take their oldest two daughters out of school. Their daughters were 12 (just finished grade 6), 10 (just finished grade 4), 4 and 2 when they started to home school. They have graduated 3 daughters and are down to the youngest who is in grade 11. Andrée and her girls have been helping Pete run a small beef farm for the past 7 years, while Pete works full time off the farm. Being a wife and full time stay at home mom has been very fulfilling to her and she would consider it the best calling in her life. She thanks God and Jesus Christ for the opportunity they have had to home educate their children in freedom. She is also thankful for AHEA and the parents that came before them who fought for this freedom that they have so enjoyed the last 14 years of home schooling.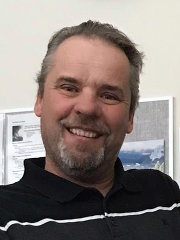 Martin Vervloet
Board Member At Large
Martin Vervloet
I was raised in southwest Calgary in a secular home and attended public school grades 1-12. In high school, I was invited to a church youth group. I quickly joined the various church activities only for the social aspect that it brought to my life. I understood almost nothing concerning spiritual things. One evening, I attended a service where an evangelist was speaking. It was then I became concerned about the truths he spoke, and primarily, my relationship with God. The following Sunday I received Christ as Lord of my life. This gave me a new resolve to finish high school so that I could proceed to college in order to study for the ministry. I graduated from high school with senior matriculation but realized in the first few months that I was wholly unprepared for college. However, with extra classes, I graduated in 1987 with my Bachelor of Theology. After graduating, I began pastoring a small rural church in Alberta. I married my dear wife in 1988 and began family life. In 1995, with the influence of family and friends, we began homeschooling our oldest daughter (then 5). Another motive for our choice to home educate was the desire to avoid what I had experienced in my early education. As time has progressed we have come to clearly understand the merits of home education. All of our 11 children have been home educated. The youngest is almost 8 and promises to give us at least 10 more years of fruitful service to our Lord through homeschooling. Over the years, I have pastored, worked in industry, and farmed. Presently, I am engaged in construction. The Lord continues to work out his purposes in our lives.