Simon Noster
Board Member At Large
Simon Noster
Simon Noster and his wife, Nicole, share a similar educational journey: both are homeschooling graduates and homeschooling parents of their four wonderful children. Simon believes strongly in life-long learning, and the importance of love of learning. A strong advocate of parental choice, he believes that parents have primary rights and responsibility with regard to the education and upbringing of their children.
Simon earned a B.A. from Thomas Aquinas College in California, and a B.Ed. from Concordia University College of Alberta. He began his teaching career in a Cold Lake, Alberta Jr High classroom, and in 2014, he moved into his current role as a full time home education facilitator. In addition to his passion for family and education, Simon is also an organic farmer, representing the 5th generation on the family farm, and a professional singer with Pro Coro Canada.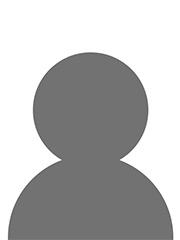 Sandra Gullacher
Board Member At Large
Sandra Gullacher
A country girl at heart, Sandra grew up on a farm in central Alberta. She now lives in Drumheller and has been married for over 20 years to Dave and is the mother of three children. She had been intrigued with homeschooling for a number of years after attending high school with a student who had been homeschooled. What she remembers most about him was that peer pressure did not bother him, and that he was brilliant and had amazing critical thinking skills — all qualities she wanted in her own children. She started attending the AHEA conferences 18 years ago, coming away inspired and encouraged every time. Whatever God asks of her, she tries to do to the best of her ability — from raising three children to love learning by spending countless hours engrossed in rich literature to sitting at swim meets for hours on end to encouraging her kids in swim competitions, dance competitions, music lessons ... the list goes on (as all homeschool parents can relate to!). When God asked her to accept this nomination, she prayed a lot about it as she knows her schedule is already busy. But she also knows she believes 100% in homeschooling their children. For 18 years she has appreciated AHEA and all the servants who give of their time, and she thinks it is her time to encourage and lift up those choosing to embrace the homeschool lifestyle. Her husband and kids all agree organizations like AHEA are critical to maintain parental rights and freedoms. Sandra isn't sure how much she can add to this dynamic organization, but she is willing to do her best at what she is asked to do.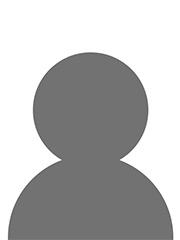 Shawna Sundal
Board Member At Large
Shawna Sundal
Coming to Christ at a young age, Shawna has had the opportunity to experience His grace and grow through both trials and victories, learning to rely on God more than herself. She had the opportunity to return to her province of birth to go to school on the Briercrest campus in Saskatchewan and returned back to Alberta to work full time, where she was able take further schooling and develop a career in finance and administration. She is grateful that she could transition to a home business after having children and currently enjoys working from home while teaching and facilitating learning for the family. Known to have a passion for discussion on important issues in faith and politics, she has enjoyed leading many small groups, encouraging others to apply our faith in practical ways, and is thankful that the whole family is able to reach out in ministry together. Their two children began school in the Cogito program, and then four years ago, Shawna and Harinder began homeschooling them. While involved in the public system, Shawna was the president of the Parents' Association for several years and worked with a wonderful group of parents to identify and address many issues that were starting to be seen. As God led the family to homeschool, Shawna and Harinder valued the input and support from their family and many homeschooling friends, and they are happy to have an opportunity to serve the community with the skills and passions that God has equipped them with.