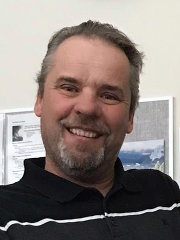 Martin Vervloet
Director
Board Term Ending 2023
Martin Vervloet
I was raised in southwest Calgary in a secular home and attended public school grades 1-12. In high school, I was invited to a church youth group. I quickly joined the various church activities only for the social aspect that it brought to my life. I understood almost nothing concerning spiritual things. One evening, I attended a service where an evangelist was speaking. It was then I became concerned about the truths he spoke, and primarily, my relationship with God. The following Sunday I received Christ as Lord of my life. This gave me a new resolve to finish high school so that I could proceed to college in order to study for the ministry. I graduated from high school with senior matriculation but realized in the first few months that I was wholly unprepared for college. However, with extra classes, I graduated in 1987 with my Bachelor of Theology. After graduating, I began pastoring a small rural church in Alberta. I married my dear wife in 1988 and began family life. In 1995, with the influence of family and friends, we began homeschooling our oldest daughter (then 5). Another motive for our choice to home educate was the desire to avoid what I had experienced in my early education. As time has progressed we have come to clearly understand the merits of home education. All of our 11 children have been home educated. The youngest is almost 8 and promises to give us at least 10 more years of fruitful service to our Lord through homeschooling. Over the years, I have pastored, worked in industry, and farmed. Presently, I am engaged in construction. The Lord continues to work out his purposes in our lives.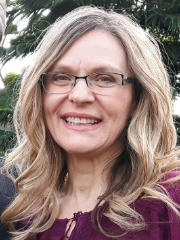 Shannon Tederoff
Director
Board Term Ending 2024
Shannon Tederoff
Shannon is the mother of seven and has been home educating them since the beginning. She is a former public school teacher who never dreamed of home education until she had her own children! She has enjoyed serving on the AHEA Board for over 14 years in various roles, such as speaker coordinator, convention liaison, a member of the government liaison team, and the past three years serving as vice-president. She would like AHEA to remain faithful in being an encouraging and effective advocate for home educating parents while remaining true to the biblical worldview that has kept AHEA strong.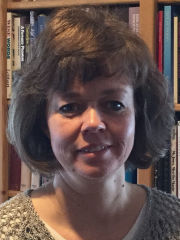 Christina VanderZyl
Director
Board Term Ending 2024
Christina VanderZyl
Christina was born into a large family and moved to Alberta as a young girl. Church, school and politics were always in discussion over coffee and meals with family and friends. Parental involvement in education was always a priority for her parents and when they realized the potential freedoms in homeschooling it was the direction they took. When she and Kevin married and began having children they decided that they would also continue this legacy. Together as a family they enjoy farming and all that comes with the lifestyle. God has blessed them in many ways and been their strength and comfort throughout their lives. It is privilege to join the AHEA board at this time.