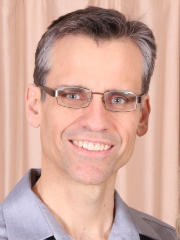 Ted Tederoff
President,
Support Group Liaison
Ted Tederoff
Ted Tederoff is using his computer engineering background to work as a consultant. His current role is in software development. He has an interest in a proper balancing of various government realms, such as civic, church, family and individual. He spent six years on the board of the federal Conservative Party in his Edmonton-Leduc riding. Ted also spent several years involved with Toastmasters and served in various executive club positions. His most important job however, is being husband to Shannon and father to their seven children. Ted enjoyed serving six years as president of AHEA and feels so blessed to continue to serve Alberta's home educating families. He has a passion for implementing at home the great ideas he comes across from past and current home educators, whether these folks are distant leaders or local friends. Ted realizes that home educators have their struggles yet he is so impressed with the fruit of home education - the friendly, talented and full-of-life young adults.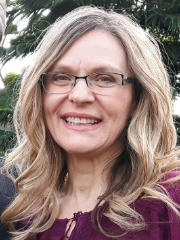 Shannon Tederoff
Vice President,
Convention Liaison,
Support Group Liaison
Shannon Tederoff
Shannon Tederoff is the mother of seven children and has been home educating them since the beginning. She is a former public school teacher who never dreamed of home schooling until she had her own children! Her children range ages from kindergarten to young adults. She takes a specific interest in the Convention related planning and this past year did work on the Government Liaison Committee. She would like AHEA to remain strong and be an encouraging and effective presence for the home education community in Alberta! She values the importance of working to protect our freedom to home educate.
Beth Wiens
Secretary
Gary Wiens
Treasurer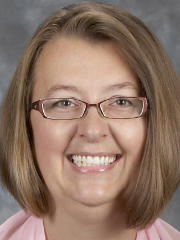 Shawna Sundal
Government Liaison,
Support Group Liaison
Shawna Sundal
Shawna is pleased to have joined the AHEA Board and serve as a Government Liaison. She has an ongoing fascination with politics, parental rights and how they intersect with our faith. She and her husband have two wonderful teenagers, and have enjoyed homeschooling them for the last several years. In her spare time, Shawna also works from home, loves to visit with people, enjoys lively discussions and a good read.
Nicole Noster
Website Liaison
Nicole Noster
Nicole Noster and her husband, Simon, have many shared passions, including family, education, music and agriculture, and they keep busy raising their 4 children. A home education graduate herself, Nicole has enjoyed beginning their homeschooling journey with her own children. With a degree in Liberal Arts from Thomas Aquinas College in California, she particularly appreciates employing socratic dialogue and introducing classic literature in her studies with the children.
Nicole spent 10 years working in college development, specializing in marketing and promotions, program development and desktop design. Currently, she manages an online program of courses for home educated students. She firmly believes in and advocates for parental rights in education, and is happy to give a real and positive interpretation of home education to those who mis-understand it.
Simon Noster
Board Member At Large
Simon Noster
Simon Noster and his wife, Nicole, share a similar educational journey: both are homeschooling graduates and homeschooling parents of their four wonderful children. Simon believes strongly in life-long learning, and the importance of love of learning. A strong advocate of parental choice, he believes that parents have primary rights and responsibility with regard to the education and upbringing of their children.
Simon earned a B.A. from Thomas Aquinas College in California, and a B.Ed. from Concordia University College of Alberta. He began his teaching career in a Cold Lake, Alberta Jr High classroom, and in 2014, he moved into his current role as a full time home education facilitator. In addition to his passion for family and education, Simon is also an organic farmer, representing the 5th generation on the family farm, and a professional singer with Pro Coro Canada.