Heart Dissection Lab
Saturday 8:30-9:40AM
The heart dissection is probably one of the most difficult dissections to do. The heart is not perfectly symmetrical, but it is so close that it becomes difficult to discern which side you are looking at: dorsal, ventral, left or right. Finding the vessels is directly related to being able to orient the heart correctly and figuring out which side you are looking at. On top of that, the fatty tissue that surrounds the heart can obscure the openings to the vessels. But never fear! Chantelle is here - to guide you confidently and step-by-step through this fascinating muscle that keeps you alive.
Pre-registration & payment required: $21
Youth Lab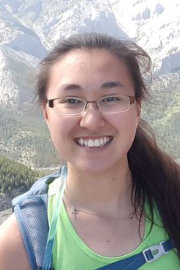 Chantelle Hachey
Youth Lab Host
Tell Us What you Think!
We want to hear from you:
Rate this topic and speaker, and give us any comments you have.
Rate Session
Location: Heartland Room