First Aid Lab
Friday 10:40-11:40AM
This lab will cover the following: staying safe in an emergency scene, dealing with life-threatening hazards, carrying out basic CPR protocols, providing assistance to victims who are choking or bleeding severely, and splinting broken bones. Time permitting, first aid for medical conditions will be covered (asthma, diabetes, and severe allergic reactions).
Pre-registration & payment required: $16
Youth Lab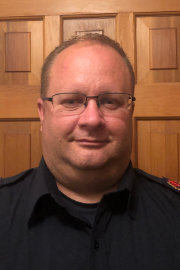 Matthew Clarke
Youth Lab Host
Tell Us What you Think!
We want to hear from you:
Rate this topic and speaker, and give us any comments you have.
Rate Session
Location: Heartland Room