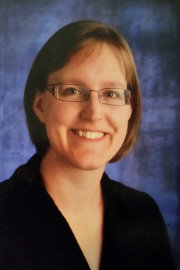 Theresa Ng
Speaker
Theresa Ng is an elementary school teacher turned home-educating mom. She is passionate about ensuring the integrity of our education system and building strong families, working hard to confront growing threats to school choice and parental authority. Theresa, her husband, and their three children, ages 10, 6 and 4, live in Edmonton.
Scheduled Events
Detoxing from Public School Mindsets: Finding Freedom and Confidence in Your Home Education Journey
Friday 1:00-2:00PM | Salon B
As a former public school teacher turned home educator of 3 children, Theresa Ng has been forced to personally question and confront many of the expectations and assumptions about learning that our culture has absorbed from the public school model. In this session, Theresa will examine some of these assumptions in order to inspire home educators to find increased freedom, joy and confidence in their home education journey.