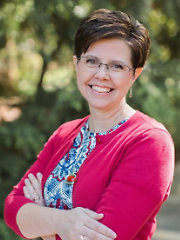 Sonya Shafer
Keynote Speaker
Sonya Shafer is a popular homeschool speaker and writer, specializing in the Charlotte Mason Method. She has been on an adventure for more than 20 years studying, researching, practicing, and teaching Charlotte's gentle and effective methods of education. Her passion for homeschooling her own four daughters grew into helping others and then into Simply Charlotte Mason, which publishes her many books and provides a place of practical encouragement to homeschoolers at simplycharlottemason.com.
Scheduled Topics
Charlotte Mason And Her Methods
Join Sonya for a practical and encouraging overview of the simple yet effective methods used in the Charlotte Mason approach. You will learn about Charlotte and experience using her methods for yourself during the session.
Keep It Simple: How To Teach Your Whole Family Together
Save time and money by teaching most school subjects to all of your students together. Join Sonya for practical strategies to lower your stress level, provide a well-rounded education, and help you and your children build sweet memories. Learn how to keep it simple by teaching your whole family together with Charlotte Mason methods!
Inside A Charlotte Mason Home School
Take a look at a typical day in the life of families who use the Charlotte Mason Method. You'll discover what the method looks like in everyday practice and gain lots of practical help and clear explanations.
The Five Flavors Of Homeschooling
The world of homeschooling is a lot like the world of food. You know that you want to provide nutritious meals for your children's minds, but there are so many possibilities for what that food could look like and taste like. Join Sonya for a simple overview of five main approaches to homeschooling: traditional, classical, Charlotte Mason, unit studies, unschooling. Find your preferred "flavor" and learn how to choose and use curriculum successfully.
Learning With Living Books
Good living books feed our children a feast of ideas, not just dry facts. Join Sonya for a look at this simple, yet effective, approach to true education. Learn what makes living books "living," and practice using them in a way that makes learning stick.
Tools For Lifelong Learners
With the right tools, your student will be equipped and eager to continue learning for his entire life. Give your child practice with six practical tools now, and you will be amazed at how well he transitions into being a self-learner. Come learn what the six tools are and how to use them in your home school. Plus, discover the secret that makes those tools extra powerful in creating lifelong learners.