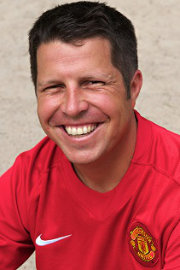 Rev. Dr. Michael Thiessen
Speaker
With a heart for training and mentoring young adults and pastors, and advancing both church planting and cultural renewal, Michael serves as Associate Director of Church Planting for the Fellowship of Evangelical Churches (FEBCentral). He has over 20 years of pastoral ministry experience, including international missions experience in Mozambique. He formerly served as Senior Pastor of Grace Baptist Church in Alliston where he continues to minister as a Teaching Elder.
Michael also serves the Ezra Institute in development and advocacy. Michael did his undergraduate studies in Pastoral Ministry (Heritage College, Cambridge, ON), earned his Master's degree with a focus in New Testament and Ethics (Gordon Conwell Theological Seminary), and holds a Doctor of Ministry Degree (Trinity Evangelical Divinity School). Michael is the author of Pursuing a First Class Marriage: Find the One Without Trying Many (Deep River Publications). Michael's D. Min major research project is entitled: Responding to our Hemorrhaging Faith in Canada by Exploring a Family-Integrated Church Model as a Solution.
Mike is married to Sarah. They homeschool their four children: Simon, Gabriel, Maylah-Belle, and Galilee-Ling.
Scheduled Topics
Assisting Pastors Who Are Resistant to Homeschooling
Saturday 2:10-3:10PM | Salon B
What are the theological foundations for Christian Homeschoolers? Why do pastors often overlook homeschooling as a strategy to develop children's ministry in the church? How do homeschooling families become an encouragement to their local church, rather than a resounding gong? What steps can we take to change our pastor's approach? Rev. Dr. Michael Thiessen will address this very important issue as a pastor with over 20 years of experience, as a coach of new church planters, and as one who was a skeptic of homeschooling but has become an advocate for it.
The Universal Human Rights: How a Christian Worldview Shaped Our Canadian Freedoms
Friday 2:20-3:20PM | Frontier
The Declaration does not now and did not in its earliest versions tie human rights to religion [the existence of God], but there was a strong debate during the draft process. Rev. Dr. Michael Thiessen will address this very important issue. Join us as we track the historical development of human rights and gather the courage to once again declare God's moral character as the foundation for them.