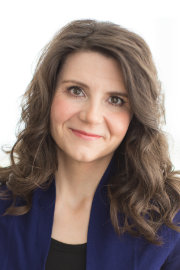 Jolene Biegel
Adult & Youth Speaker
Jolene Biegel is a Christian Marriage and Family Therapist who runs a private practice in Edmonton, AB for the past 12 years. Jolene works with individuals, adolescents, couples, and families. Her experiences include counselling in the areas of depression, anxiety, sexual abuse, grief, loss, and codependency issues. In addition to running her own practice, Jolene passionately serves in her home church of Zion Apostolic Ministries International Edmonton (ZAMIE). Jolene fervently longs to see God's children walking in wholeness and freedom according to the promises that the Heavenly Father has reserved for them through Jesus Christ and by the power of the Holy Spirit.
Scheduled Events
How To Nurture Authentic Connections With Your Child Through Healthy Communication
Saturday 8:30-9:30AM | Salon B
Connecting with your children doesn't have to be complicated. In this session we will explore simple yet effective ways to communicate and handle conflict with your child.
How To Be An Overcomer No Matter What You Go Through
Saturday 12:50-1:50PM | Marquis Room
Description Pending.