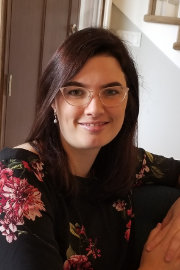 Hester VanBraeden
Speaker
Hester is a second generation home educating parent who is keenly aware that her own education is not complete, and comfortable that it probably never will be. She has many years of experience with children, books, and curriculum. She loves to travel to worlds and times beyond the present with her children through stories. Hester and her husband have four children and live in the lower mainland of BC.
Scheduled Topics
Morning Time: Routines and Riches
Friday 3:40-4:40PM | Frontier
Description Pending.