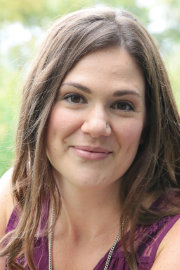 Grace Peters
Speaker
Grace is a Christ follower and her desire is to live her best life and bring glory to Him by walking in faith and with grace. She is wife to Graeme and a homeschooling mama to 4. She is passionate about the role of motherhood and homemaking from a Biblical perspective. Grace enjoys teaching moms to ditch survival mode-by getting rid of clutter, being intentional with their time and establishing systems and routines to bring balance and more joy to everyday motherhood.
When we simplify our home and life, we can do more than just survive, we can thrive!
Scheduled Topics
11 Do's And Don'ts For A Successful Homeschool Year
Friday 3:40-4:40PM | Frontier
Homeschooling is not an easy undertaking, but it can be an amazing undertaking for your family. Most of us start out with great expectations and are excited to tackle the new year, only to be exhausted and discouraged a few months in. While no homeschool year will ever be perfect, there are things that we can do or not do that will contribute to whether we have a successful year and finish well. Join me as I share what I have learned in 10 years of homeschooling.
How To Plan Your Homeschool Year For Success
Saturday 12:50-1:50PM | Frontier
"A goal without a plan is just a dream." (Dave Ramsey)
Planning and setting goals for your homeschool year is necessary for success. It will give you the road map to get you where you want to go. If you're wondering where to start and what to consider, then join me as I share 14 tips for planning your best school year.
Meal Planning, Freezer Foods And Efficient Food Prep
Saturday 2:10-3:10PM | Trailblazer II
Much of our time as moms is spent on meals, whether we're planning the weekly menu, shopping for food, making meals, serving snacks or cleaning up the dishes. Feeding our families well doesn't require hours a day in the kitchen. We can cut our time down significantly by working smarter, not harder. Join me as I share tips for efficient food prep, how to meal plan quickly (and specifically for your family) and how to stock your freezer to save time and money.