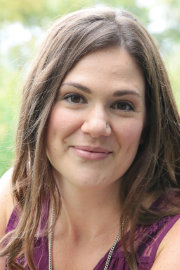 Grace Peters
Speaker
Grace is a Christ follower and her desire is to live her best life and bring glory to Him by walking in faith and with grace. She is wife to Graeme and a homeschooling mama to 4. She is passionate about the role of motherhood and homemaking from a Biblical perspective. Grace enjoys teaching moms to ditch survival mode-by getting rid of clutter, being intentional with their time and establishing systems and routines to bring balance and more joy to everyday motherhood.
When we simplify our home and life, we can do more than just survive, we can thrive!
Scheduled Topics
11 Do's And Don'ts For A Successful Homeschool Year
Friday 3:40-4:40PM | Frontier
Description Pending.
How To Plan Your Homeschool Year For Success
Saturday 12:50-1:50PM | Frontier
Description Pending.
Meal Planning, Freezer Foods And Efficient Food Prep
Saturday 2:10-3:10PM | Trailblazer II
Description Pending.