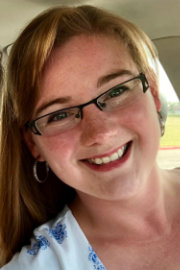 Genessa Ardron
Speaker
Genessa has been serving in the areas of Christian and home education in various capacities across Alberta since 2009. Being a second-generation home education graduate herself, she has a passion for advocating for religious and parental freedoms in home education. She receives great joy from encouraging and equipping families to home educate in obedience to God's calling, with faith in God's provision, and without the fear of man.
Scheduled Topics
No Credits? No Worries
Saturday 12:50-1:50PM | Frontier
Most home educating parents worry at some point about what to do when their children encounter the high school years, especially when they are contemplating completing grade 12 without credits. This story-filled session about entering post-secondary without high school credits is intended to bust the myths, silence the worries, bring peace, and build faith in our God who provides and is not limited by the status quo.