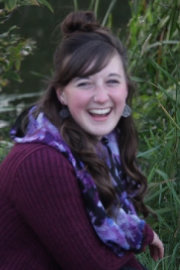 Abigail Ardron
Youth Event Host
Abigail Ardron is 24 years old and is the fourth born in a family of nine, has a passion for Christ-centred home-education and was herself home-educated from K - 12 and went on to post secondary school after graduation. Abby loves children, dancing, hiking, baking, camping, and really anything that involves people or kayaking. She attended NAIT and graduated from the baking program in 2015. Abby has a strong desire to connect people that are in the college and career phase of life, see them connect on a heart level with others and strengthen their walk with the Lord.
Scheduled Events
College & Career Evening
Friday 6:00-7:30PM | Frontier Room
Were you Homeschooled? Are you single and aged 19 - 40? Please join us for the first big College & Career event at AHEA, hosted by Abigail Ardron. We'll have a smashing time with an icebreaker and fun activities! Daniel Craig will be speaking to us on the important topic of living significant lives. Come and meet other adults your age!
This event is free to College & Career adults who have already registered online.