Thursday, June 3rd:
6:30PM - 9:00PM
Friday, June 4th:
10:00AM - 5:00PM
Saturday, June 5th:
10:00AM - 5:00PM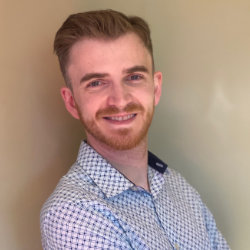 Daniel P. Allers
Hailing from right here in Red Deer, Alberta, Daniel Allers is a homeschool graduate turned speaker spreading his love for education across the nation. Daniel's humorous approach to history and science captivates audiences, and is brought across Alberta, and around the world, through his popular workshops 'History Alive'.
With more than 1,000 speaking engagements and an online workshop series with global reach, Daniel continues teaching as one of the top homeschool educators in the province.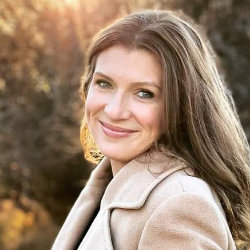 Bethany Barendregt
Bethany Barendregt is wife to Alex and mama to five. She homeschools and works from home as founder/creative director for Women Encouraged. Bethany is passionate about Bible literacy and enjoys writing to share hope for everyday life, but she would love nothing more than to have a cup of coffee with you and talk about how the gospel changes everything. You can connect with her at her blog or on Instagram @bethanybarendregt.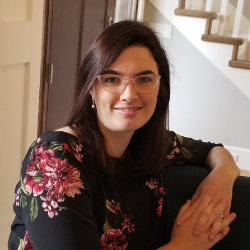 Hester Van Braeden
Hester was raised in a small farming community in northern Alberta. Hester's family was one of the pioneer homeschooling families in Alberta, and foundational in lobbying for homeschooling freedom in Alberta. As a result, Hester had a front and center view of the birth of the homeschooling moment and still has a passion for it. She currently works with her husband as they homeschool their four children and manage a company that supports and helps new and experienced homeschooling families. She has a goal to bring back education as a lifestyle that feeds the soul and teaches the mind in truth, beauty, and goodness.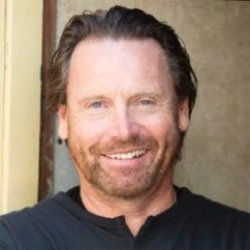 Sigmund Brouwer
Sigmund Brouwer is the best- selling author of nearly thirty novels, with close to 4 million books in print. He has won the Christy Book of the Year and the Arthur Ellis award, as well as being nominated for two TD Children's Literature Awards and the Red Maple Award. Sigmund splits his time between Red Deer, Alberta and Nashville, Tennessee.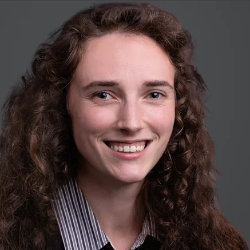 Patricia Engler
Patricia Engler is a Christian apologetics speaker, writer, and Youth Outreach Coordinator with Answers in Genesis Canada. After 12 years of traditional home education and a B.Sc. degree, she backpacked 360° around the world documenting how Christian students keep their faith at university. You can follow her stories and get connected at www.patriciaengler.com or AnswersinGenesis.org.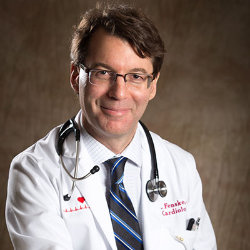 Dr. Ted Fenske
Ted Fenske is a Clinical Professor with the Division of Cardiology at the University of Alberta, Staff Cardiologist at the C.K. Hui Heart Centre, and Director of Cardiac Rehabilitation for the Northern Alberta Program. He has fellowship training in echocardiography and has been the Principal Teaching Physician at the Royal Alexandra Hospital. His passion is preventative cardiology demonstrated by his involvement in a number of public forums and by his authorship of While You Quit: A Smoker's Guide to Reducing the Risk of Heart Disease and Stroke, © 2009, and While You Diet: The Skinny on Reducing Your Risk of Heart Disease and Stroke, © 2012. Formerly from Vancouver, he is proud to call Edmonton "home" where he lives with his wife, Tanya, and three sons, Oliver, Cameron, and Joel.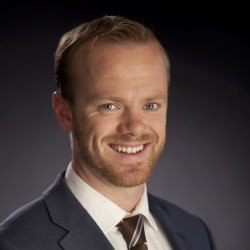 Marty Moore
Marty Moore has worked with the Justice Centre since 2014, defending Canadians' constitutional freedoms before courts and tribunals across Canada. Marty received his J.D. degree from Oak Brook College of Law, and was called to bar in California in 2011. He then practiced law in the Chicago area, where he litigated before both the trial and appellate courts. In 2013, Marty returned to Canada and attended the University of Saskatchewan College of Law, obtaining his Canadian legal equivalency. Marty completed his articles with the Justice Centre, was called to the bar in Alberta in 2015.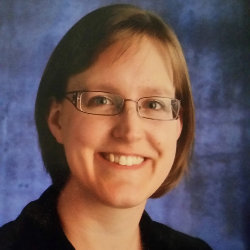 Theresa Ng
Theresa Ng is an elementary school teacher turned home-educating mom. She is passionate about ensuring the integrity of our education system and building strong families, working hard to confront growing threats to school choice and parental authority. Theresa, her husband, and their three children, ages 11, 7 and 5, live in Edmonton.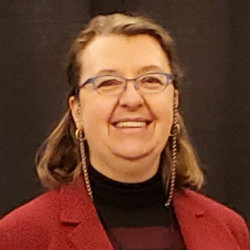 Shawna Sundal
Shawna Sundal is the Exec. Director of AHEA. She is a home educator with a background in general management, experience in a variety of public and private industries, and running her own business for the last 15 years. Her skill set has contributed to AHEA working toward developing an organizational structure to be better prepared for the challenges of the future. Being able to interact with government and the public on behalf of the home educators of Alberta is both an honor and an opportunity, and she is thankful that God has allowed her to contribute in this way. Meeting and interacting with AHEA families directly gives her the ability to speak with clarity on the issues around home education that we need to be thinking about and addressing. Exciting times are ahead of us in Alberta and Shawna counts on the unity and high participation that the AHEA family is known to have.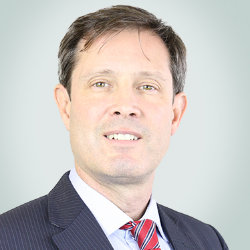 Peter Stock
Peter Stock is the President of the Home School Legal Defence Association of Canada. For nearly a quarter century, Peter has been a successful pro-family leader and strategist in government, media and public relations. His experience with public policy, from conception to implementation, naturally progressed into protecting and promoting home education. For over 11 years Peter and his wife, Tarah, have homeschooled their four children. Peter shares the teaching responsibilities with his wife and ultimately understands the needs of HSLDA members.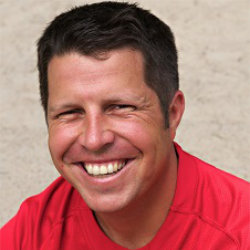 Michael Thiessen
With a heart for training and mentoring young adults and pastors, and advancing both church planting and cultural renewal, Michael serves as Associate Director of Church Planting for the Fellowship of Evangelical Churches (FEBCentral). He has over 20 years of pastoral ministry experience, including international missions experience in Mozambique. He formerly served as Senior Pastor of Grace Baptist Church in Alliston where he continues to minister as a Teaching Elder.
Michael also serves the Ezra Institute in development and advocacy. Michael did his undergraduate studies in Pastoral Ministry (Heritage College, Cambridge, ON), earned his Master's degree with a focus in New Testament and Ethics (Gordon Conwell Theological Seminary), and holds a Doctor of Ministry Degree (Trinity Evangelical Divinity School). Michael is the author of Pursuing a First Class Marriage: Find the One Without Trying Many (Deep River Publications). Michael's D. Min major research project is entitled: Responding to our Hemorrhaging Faith in Canada by Exploring a Family-Integrated Church Model as a Solution.
Mike is married to Sarah. They homeschool their four children: Simon, Gabriel, Maylah-Belle, and Galilee Ling.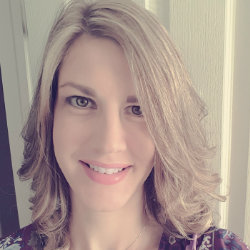 Andrea Veldkamp
Many years ago, Andrea Veldkamp declared she would never homeschool. One day her teacher-husband came home and told her about some really interesting homeschooled kids he had met. The following September, Andrea could be found homeschooling her 4 children, now aged 8-15. With the help of a few mentors, her favourite homeschooling books, and lots of grace, Andrea still loves homeschooling. She's an introvert posing as an extrovert, who finds great joy in the quiet of 5am, coffee, and a bible. Andrea is currently the president of HomeSchool Christian Fellowship, a parental support group in Edmonton.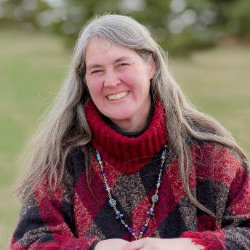 Andrée Verhoog
Andrée Verhoog is a Christian and wife to Peter for almost 30 years. They live in Ponoka County where she and her daughters help Pete run a small beef operation while he works full time off the farm. She has 4 daughters ages 16-26 and has been home educating since 2005. The oldest 3 have graduated from home education and she is currently home educating her youngest daughter. Besides being active in a small church startup, and in the local community, Andrée loves the home school life and enjoys spending time with her family.
Thursday
6:30 PM
AHEA: Choosing to Journey Together
AHEA: Choosing to Journey Together
Life is full of choices, and home education is a choice that leads to adventure! Shawna discusses how we have the freedom to discover treasure, count the cost and choose our companions, guides and protectors. AHEA stands as an independent voice for home education parents. We hope that you choose to travel along with us as we work for your family by advocating and supporting you on your journey.
Shawna Sundal - AHEA Executive Director with guest Peter Stock, HSLDA
AHEAAdult
8:00 PM
Education is Discipleship
All education is discipleship, and in the homeschool environment, mothers have the great privilege of making disciples of their children for Jesus. We are not only Christ's disciples, we're also teaching our children to obey everything He has commanded us. This session will cover several principles of discipleship as mothers in a homeschool context and discuss the calling, course, and comfort of discipleship.
Bethany Barendregt
Adult
Speakers and schedule subject to change without notice.