Convention 2020 Cancellation Options
The AHEA Board cancelled the 2020 Convention to comply with the government's decision to limit gatherings in light of the worldwide COVID-19 outbreak. We are aware that this decision has affected the families and the businesses that are associated with home education since we are the largest convention in Canada. We are cognizant of the need that the Convention fills for our home education community in terms of giving access to social and learning opportunities by gathering with others, as well as the commercial opportunities to review and purchase supplies for the next year. The Convention Team and the Board are disappointed and saddened that we will not be able to see the fruit of a year's work being enjoyed by you at the Convention. Please feel free to send an email to encourage or thank our incredible C-Team at This email address is being protected from spambots. You need JavaScript enabled to view it.. The Board was also looking forward to the AGM and more updates will follow in time. Thank you for your understanding and patience as we work through these unprecedented times. We will do our best to communicate efficiently and effectively. We thank you for your many prayers, and know you are upholding us all as we continue our work.
We are grateful for your patience as we have taken a hard look at how to proceed during this interruption to the rhythm of AHEA. Although cancelling the Convention will have a serious impact on our organization in the coming year, we want you to know that we are trusting in God's omnipotence, and are confident that He will meet our needs, and yours as well. We anticipate that we will be working hard this year to ensure that AHEA is able to continue its work of educating others, lobbying, and promoting home education on your behalf - we are thankful to be your voice. Of course, we already have an eye to the blessings of the next convention, and cannot wait to see you again.
---
Special Opportunity for ALL Who Registered For our 2020 Convention
We would like to ask you to partner with us by converting your conference registration to a donation that will allow us to move forward in doing our ongoing work in Alberta, as AHEA's income is almost wholly from the Convention. As a thank you for your support, we would like to give you access to these three amazing opportunities. By partnering with HomeschoolSummits.com, Sonya Shafer, and Steve & Megan Scheibner to make the following available we are able to offer value in lieu of your registration fee. Altogether, there are more online talks than we could have given time for at the Convention, and you will find topics that are incredibly encouraging and potentially life-changing! These offers are exclusive to those who have registered, and the value exceeds the amount that you have already paid for our convention.
Volunteers who were scheduled for 8 hours or more will receive a separate email so that they can also take part in this great opportunity!
---

HomeschoolSummits.com
is pleased to offer you upgraded access to
three
events that include Daniel Craig, one of our anticipated keynotes, as well as many other familiar and significant homeschool experts.
All Convention registrants can choose to receive the lifetime access through an All-Access Pass membership, instead of limited time access, that includes the event video sessions with audio and transcript downloads, plus extra bonus eBooks - value added!
This will include any updates as they get released.
---
Access to Additional Sessions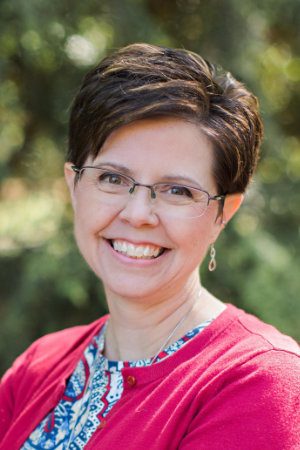 Sonya Shafer
Sonya Shafer, who was an anticipated keynote speaker, is offering AHEA registrants access to 5 newly updated recorded talks! Sonya's encouraging and practical presentations cover many aspects of homeschooling, the Charlotte Mason Method, and parenting.
Listen to a quick message from Sonya Shafer
Topics Include:
Charlotte Mason And Her Methods
The Five Flavors Of Homeschooling
The Early Years: Homeschooling Your Preschooler
Learning With Living Books
The 5 Gifts of Intentional Parents
Laying Down the Rails: The Power of Good Habits in Your Home School*
Sonya Shafer Bio & Topics
*At this link you can share an older version of her workshop, Laying Down the Rails. The Power of Good Habits, currently available for free.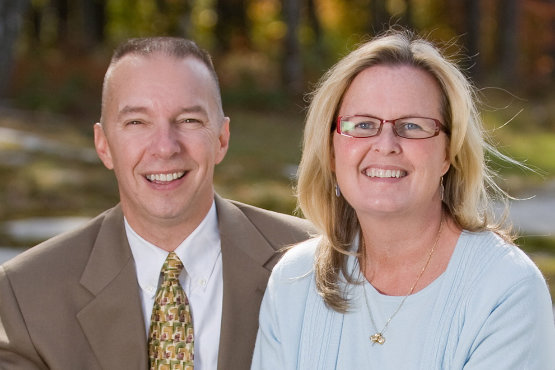 Steve & Megan Scheibner
Steve & Megan Scheibner, our anticipated keynote speakers, share a strong desire to equip today's parents to raise the next generation of character healthy leaders.
Steve's topics Include:
Second Mile Leadership For Men
Living On Borrowed Time: The Nine Practices Of The Proactive Parents
Training Teens To Take The Initiative
Steve Scheibner's Bio & Topics
Megan's topics Include:
The Disciple-Making Home
The Wise Wife
The A to Z of a Character Healthy Homeschool
Megan Ann Scheibner's Bio & Topics
Joint topics Include:
Battling With Behavior?
Marriage, Communication, & Friendship
What You Need to Do:
You will need to fill out this form and submit it to us by Wednesday, April 1, 2020 (or postmark the printable form by this date) if you choose the registration refund option. We will send you the information after Wednesday, April 1st to obtain access to the events described or a refund in approx. 2-4 weeks. All requests made within this timeframe will be honored. Those who request a refund for their registration fee will not receive the special access to the above events.
To save you time, if no response is received from you by Wednesday, April 1st, any funds not spoken for will be considered to be a donation.
Our Convention Refund Form is Now Closed
Additional Event Refunds:
In addition, many of you purchased extra events at our 2020 Convention, such as the Children's Program or Youth Track, Youth Labs, the Graduation Ceremony, the new College & Career event, or Shop Only Registration. We understand that an online convention cannot replace these in-person only events, and are offering a complete or partial refund of your event fees. If you wish to be refunded for part or all of your event fees, please fill out the form below or print and return it to us or postmarked by Wednesday, April 1, 2020; we will strive to process your refund within 2-4 weeks. To be clear, you are still eligible to receive the special access opportunities described above when you request to have your additional event fees refunded. Please see the other form for details of your choices.
Our Additional Events Refund Form is Now Closed