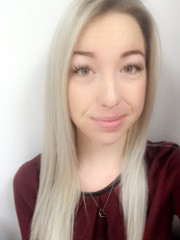 Stacey Sampson
Youth Speaker
Stacey is a homeschool graduate and currently enrolled in Concordia university of Edmonton as a full time student. She has a passion for youth of all ages and a love for the Lord Jesus Christ.
Scheduled Topics
Saturday 2:15-3:15PM | Salon B
Our attitudes towards life's circumstances determine the outcome of our every day lives. From the most difficult situations to something as simple as interacting with others and the world around us, our attitude will determine the outcome of the situation. In this session, we will discover how to praise God in the middle of the storms we are facing, and how to have a positive attitude in a negative situation.
Go to Topic Page