Stories from Backpacking Around the World in Search of Christian Students
Saturday 9:50-10:50AM
What happens when a homeschool grad travels 360° around the globe documenting Christian university students' experiences in different countries? Join Patricia Engler for a journey of faith, learning and misadventure to find out! Through a country-by-country retelling of her experiences interviewing students, professors and campus ministers about how Christians can best prepare for and navigate secular college, this presentation combines themes of missions, higher education, and the adventure of walking with God.
Youth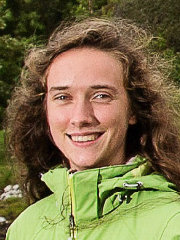 Patricia Engler
Youth Speaker
Tell Us What you Think!
We want to hear from you:
Rate this topic and speaker, and give us any comments you have.
Rate Session
Location: Salon B