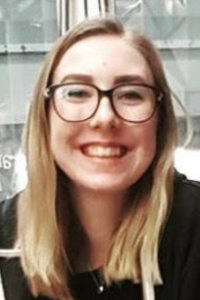 Kim Sampson
Youth Speaker
Kim is a homeschool gradaute who is currently pursuing knowledge in Christ in discipleship school. Kim has a passion for youth, God, and comedy!
Scheduled Topics
Saturday 2:15-3:15PM | Salon B
Throughout life's trials and temptations, we can often lose our focus. Our focus should be set on Jesus, not the storm surrounding us. That is how we fight our battles.
Go to Topic Page