The Four Loves
Friday 2:20-3:20PM
Our culture teaches that "love is love" and that all love is the same. In this session, we examine why there are at least four loves that all humanity needs to thrive. We'll also examine why these loves are not interchangeable but complementary.
Youth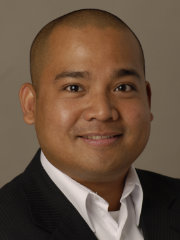 Jojo Ruba
Youth Keynote Speaker
Tell Us What you Think!
We want to hear from you:
Rate this topic and speaker, and give us any comments you have.
Rate Session
Location: Salon B