Becoming Effective Ambassadors for Christ in Everyday Conversations
Saturday 12:50-1:50PM
Speaking about faith and truth to a post-modern generation is harder than ever. In this session, we'll learn the basics of what it means to be Christ's ambassadors and provide tactics on how we can speak to a culture that is openly hostile to faith.
Youth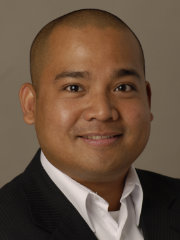 Jojo Ruba
Youth Keynote Speaker
Tell Us What you Think!
We want to hear from you:
Rate this topic and speaker, and give us any comments you have.
Rate Session
Location: Salon B