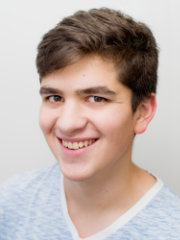 Isaiah Casamayor
Youth Lab Speaker
Isaiah is a graduated homeschool student and a self-taught breeder of exotic frogs. He has a passion for studying creation, especially biology. His interests lie in all aspects of the field of biology. Apart from raising frogs, he enjoys constructing vivariums, researching permaculture, studying entomology, and cross-breeding plants.
Scheduled Topics
Friday 10:00-11:30AM | Holiday Inn Chalet
Did you know squids have blue blood, three hearts, and move through the water tail first instead of head first? Come to this lab and you'll discover more amazing facts about God's unique creation!
Go to Lab Page