Dinos Centre Field Trip
Thursday 4:00PM-7:00PM
$25 + GST. Pre-Registration Required.
Join other homeschooled youth for an exciting trip to Alberta's new Dinos Centre! First, step back through time in a heart-pounding game of ancient laser tag. Battle opponents and dinosaurs in an immersive ancient city with life-like animatronic dinosaurs, brilliant black light murals, and a waterfall and river flowing through the arena. Then Putt througha cave, across Niagara Falls, around a castle guarded by a dragon, and more, discovering about each as you go! Explore science as you enjoy 18 fun and unique holes of mini golf. After that, discover the Biblical record of history and the archeology and science that verifies it in the Bible History Museum. Learn about origins, ancient civilizations, and the history of the Bible itself. The museum features an amazing replica of the famous Great Isaiah Scroll, a diorama of Jerusalem, a levitation track, and much more!
Clean dry shoes and waivers required. Parents, please sign these two waivers and send them along with your child:
For more information, contact the AHEA Youth Coordinator at This email address is being protected from spambots. You need JavaScript enabled to view it.
Youth Lab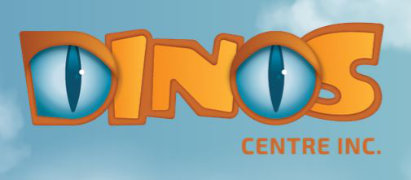 Dinos Centre
Tell Us What you Think!
We want to hear from you:
Rate this topic and speaker, and give us any comments you have.
Rate Session
Location: Holiday Inn Chalet