Chemistry Lab
Saturday 12:50-2:50PM
Join Chemistry Professor Dr. Lucio Gelmini from Alberta Science Network for explosively fun demos and experiments. You will learn about the fascinating world of chemistry and science that is all around you. Weather permitting, carbon dioxide rockets will be launched outside.
Pre-registration & payment required: $15 + GST
Youth Lab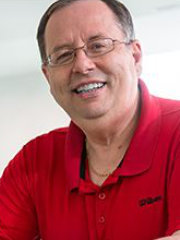 Dr. Lucio Gelmini
Youth Lab Speaker
Tell Us What you Think!
We want to hear from you:
Rate this topic and speaker, and give us any comments you have.
Rate Session
Location: Holiday Inn Chalet