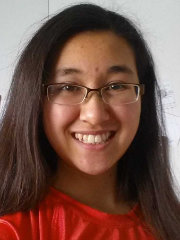 Chantelle Hachey
Youth Lab Speaker
Chantelle has had a love of biology for as long as she can remember and is currently enrolled in postsecondary studies to obtain a science degree with an emphasis in none other than biology! She has numerous hobbies and interests: raising her blue poison dart frog, caring for all twentyseven of her household plants (eighteen of which are in her room alone), vegetable gardening, baking, cooking, sketching, painting, hiking, playing ice hockey, and working out at the gym.
Scheduled Topics
Friday 10:00-11:30AM | Holiday Inn Chalet
Did you know squids have blue blood, three hearts, and move through the water tail first instead of head first? Come to this lab and you'll discover more amazing facts about God's unique creation!
Go to Lab Page