Arty Party
Friday 1:00-3:00PM
Let's bet you can paint a beautiful and professional looking picture in 2 hours! Arty Party Red Deer will provide you with a canvas, brushes, acrylic paints, and anexample of what you will be painting. You will also be given thorough instructions and individual support from our professional artist and instructor Oxana Babkina. There is no experience required. Oxana will guide you through easy steps in a new & exciting fun-filled experience. Explore, get your creative roll on, relax and have fun! Once you commit and say, "Yes, I will do it!!" the magic begins!
Pre-registration & payment required: $40 + GST
Youth Lab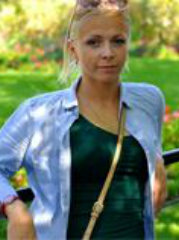 Oxana Babkina
Youth Lab Speaker
Tell Us What you Think!
We want to hear from you:
Rate this topic and speaker, and give us any comments you have.
Rate Session
Location: Holiday Inn Chalet