Youth
Youth are welcome to attend any adult sessions. Adults are welcome to attend any youth sessions except our optional youth events. Note that the timing of the youth track is different from the adult's on both days.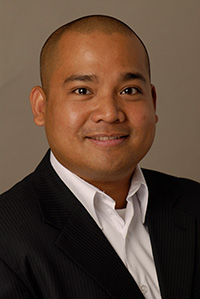 Jojo Ruba
Youth Keynote Speaker
Jojo Ruba equips Christians to be effective ambassadors for Christ for everyday conversations. He has spoken at venues that include Sunday morning services, secular debates at universities and morning chapels at Christian schools.
Jojo focuses on practical ways to defend the faith. He teaches Christians how to explain their worldview using tools that non-Christians can understand. For example, he helps audiences think of the right questions to ask non-believers not just the right answers they ought to give.
Jojo earned a Bachelor of Journalism and a Masters in Political Science from Carleton University in Ottawa. He is executive director of Faith Beyond Belief, based in Calgary, AB, Canada.
Scheduled Topics
Optional Events
Youth aged 12-17 can listen to the youth speakers or attend our optional youth events. Some events require pre-registration with payment via our Convention Registration form. Registrations will not be accepted at the door for these events. Please see the schedule to determine which event, if any, that your youth might participate in. Please note that events may be canceled due to insufficient enrollment.
Youth Pizza Party
Donation of $2 - $5 per person | Friday Evening
Hosted by Stacey Sampson. Sign up at the Registration table in Salon A by 2PM Friday.
Cupcake Decorating Lab
$17.14 + GST | Time Pending
Description pending.
DINOS Centre Field Trip
$25 + GST | Thursday Evening
Description pending.
Arty Party
$40 + GST | Time Pending
Description pending.
Chemistry Lab
$15 + GST | Time Pending
Description pending.
Squid Dissection Lab
$20 + GST | Time Pending
Did you know squids have blue blood, three hearts, and move through the water tail first instead of head first? Come to this lab and you'll discover more amazing facts about God's unique creation!
Pre-registration and $20 (+ GST) payment is required. All supplies are included.
Speakers & schedule subject to change without notice.