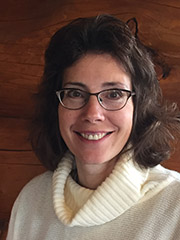 Wendy Neudorf
Speaker
Wendy Neudorf is a child of God, wife and mother. She started homeschooling eighteen years ago not knowing Jesus, but when her third child was young she discovered Him. Two children were adopted, breaking up the birth order, and then three more bio kids came along. Her youngest is two. She is homeschooling preschool through high school. She has puzzled over why God gave her eight children when she had almost no patience and very few home-making skills, but has determined to be on a life-long learning curve with God.
Scheduled Topics
Practical Tips on Homeschooling Through Depression
Saturday 9:50-10:50AM | Trailblazer II (Upstairs)
Practical Tips on Homeschooling Through Depression explores different viewpoints that may bring on depression, possible ways to combat those issues in our lives, and examines the need for our personal healing.