Your Power in Politics: Revealing the Power You Didn't Know You Had & Why You Need to Use It
Friday 2:20-3:20PM
Be empowered to make an impact through this practical session, as home-educating mom Theresa Ng shares her unexpected journey into the political realm and important lessons she has gleaned along the way. Learn how relatively few people are needed to make a tremendous difference, and why your efforts as home educators are needed now more than ever.
Politics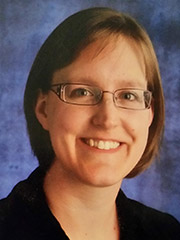 Theresa Ng
Speaker
Tell Us What you Think!
We want to hear from you:
Rate this topic and speaker, and give us any comments you have.
Rate Session
Location: Prairie Pavilion