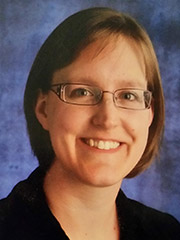 Theresa Ng
Speaker
Theresa Ng is an elementary school teacher turned home-educating mom. She is passionate about ensuring the integrity of our education system and building strong families, working hard to confront growing threats to school choice and parental authority. Theresa, her husband, and their three children, ages 9, 5 and 3, live in Edmonton.
Scheduled Topics
Your Power in Politics: Revealing the Power You Didn't Know You Had & Why You Need to Use It
Friday 2:20-3:20PM | Priarie Pavilion
Be empowered to make an impact through this practical session, as home-educating mom Theresa Ng shares her unexpected journey into the political realm and important lessons she has gleaned along the way. Learn how relatively few people are needed to make a tremendous difference, and why your efforts as home educators are needed now more than ever.