The Cry for Community: Why & How Homeschoolers Should Work to Cultivate Deep Relationships With One Another
Friday 10:30-11:30AM
In this world of instant communication where seemingly everyone is perpetually plugged in to virtual communities, is there still a need for up-close and personal contact? Tarah brings us back to the core benefits of homeschooling and through concrete examples, she will show how and why we need to develop healthy and vibrant offline relationships for the benefit of both parents and children. From budgeting your resources to expecting the unexpected, to avoiding burnout, Tarah will explore a plethora of possibilities for creating, joining and maintaining offline communities.
Method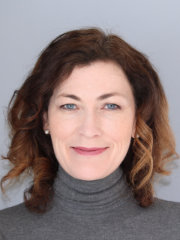 Tarah Stock
Speaker
Tell Us What you Think!
We want to hear from you:
Rate this topic and speaker, and give us any comments you have.
Rate Session
Location: Trailblazer I