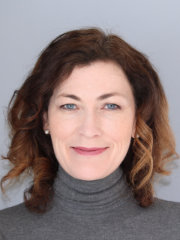 Tarah Stock
Speaker
Tarah Stock holds a graduate degree in International Public Policy and a BS in Communications. She is passionate about learning, the arts, and equipping the next generation of leaders to be self-determined and wise. As a university student, Tarah lived for a short while in Vladikavkaz, North Ossetia where she studied the Russian language. She is fond of Russia's rich culture. Tarah and her husband, Peter Stock (President, HSLDA Canada), have homeschooled their four children since 2006. During this time, she helped launch various homeschool co-ops and education initiatives within her community, while working as a Marketing Consultant. Prior to this, she worked on Parliament Hill and also served as the Director of Marketing for a graduate school of international affairs in Washington, DC.
Scheduled Topics
What Is Home Education All About?
Thursday 5:40-6:40PM | Salon B
Parenting in the 21st Century may seem challenging but, homeschooling doesn't have to be an overwhelming decision. If you are unfamiliar with homeschooling and have questions about how it all works, this session is for you! Learn more about home education and how your family can benefit from the freedom and flexibility of homeschooling. Discover the importance of a customized learning environment for your children. Regardless of age or ability, homeschooling is possible and well worth it.
Go to Topic Page
The Cry for Community: Why & How Homeschoolers Should Work to Cultivate Deep Relationships With One Another
Friday 10:30-11:30AM | Trailblazer I (Upstairs)
In this world of instant communication where seemingly everyone is perpetually plugged in to virtual communities, is there still a need for up-close and personal contact? Tarah brings us back to the core benefits of homeschooling and through concrete examples, she will show how and why we need to develop healthy and vibrant offline relationships for the benefit of both parents and children. From budgeting your resources to expecting the unexpected, to avoiding burnout, Tarah will explore a plethora of possibilities for creating, joining and maintaining offline communities.
Go to Topic Page