Unraveling Autism
Saturday 2:15-3:15PM
To hear that your child has Autism or is on the Autistic Spectrum and then to see your child slip further into this illness as the gap between expectations and his ability to perform widens can be one of the most frightening experiences of your life. To not understand the strange sensory interpretations, social withdrawal, physical illnesses, cognitive delays or apparent behavioural displays is overwhelming and can place parents in an isolated and confusing place. ICAN Neurodevelopmentalists have worked with children on this spectrum for two decades and have helped many children and families overcome the impact of this illness.
Special Needs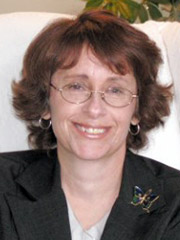 Sylvia Funk
Speaker
Tell Us What you Think!
We want to hear from you:
Rate this topic and speaker, and give us any comments you have.
Rate Session
Location: Trailblazer II