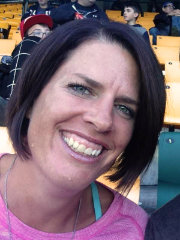 Sonya Hassan
Panel Moderator
Sonya Hassan lives in Sherwood Park where she and her husband homeschool two of her four fabulous children, the other two having already graduated. She enjoys organizing and planning events, drinking lattes and running.
Scheduled Topic
Mom Panel: 'Homeschooling Teens - The Good, the Bad, and the Ugly'
Saturday 9:50-10:50AM | Frontier (Upstairs)
Let's face it: parenting is challenging. Parenting teens is challenging. Parenting teens and homeschooling them is even more challenging. Come and be encouraged or come to encourage someone else! We don't have all the answers, but you are not in this alone.