How To Start Home Educating
Thursday 6:50-7:50PM
Home educating is daunting to the parent contemplating this journey. A parent naturally asks; Am I qualified? How do I prepare? Where do I go for help? This session is designed to give you the basic tools to initiate your journey, give you confidence to go forward and help you begin to form a concrete plan. Even navigating through the abundance of curriculum at this convention can be challenging. Some tools will be given to help you buy what you and your students need. Home education is a gift your family may learn to embrace with open arms. Be encouraged and please come with questions.
New Homeschoolers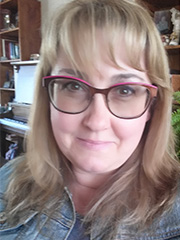 Sandra Gullacher
Speaker
Tell Us What you Think!
We want to hear from you:
Rate this topic and speaker, and give us any comments you have.
Rate Session
Location: Salon B