Teenage Challenges = Incredible Opportunities
Friday 1-2PM
Attitudes, wrong decisions, bad actions etc. all present great opportunities to guide their hearts in truth. Parents who avoid, domineer, or count the days till they leave home miss out on the best opportunities they'll ever have. Together let's seize the opportunities.
High School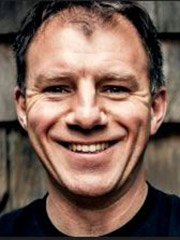 Richard Snyder
Speaker
Tell Us What you Think!
We want to hear from you:
Rate this topic and speaker, and give us any comments you have.
Rate Session
Location: Frontier Banquet Room