Breakfast for Dads: Clarifying our Most Important Mission
Saturday 7:00-8:00AM
It's common to get distracted with lesser important things; but in the end, what we've done in our own family will matter most. Let's help each other put first things first.
Parenting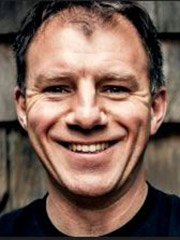 Richard Snyder
Speaker
Tell Us What you Think!
We want to hear from you:
Rate this topic and speaker, and give us any comments you have.
Rate Session
Location: Holiday Inn Chalet