Being Family Versus Doing Family
Saturday 2:15-3:15PM
We live in a world that emphasizes doing; busy busy busy. Doing more is often less. Home is meant to be a peaceful haven marked by love, truth, transparency, growth, unity with resulting joy. It starts with doing less and prioritizing.
Parenting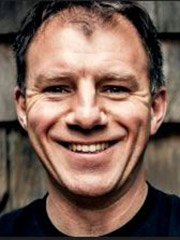 Richard Snyder
Speaker
Tell Us What you Think!
We want to hear from you:
Rate this topic and speaker, and give us any comments you have.
Rate Session
Location: Trailblazer I