Turning Loaded Teen Talk Into Gospel Conversations: Restoring The Partnership of God's Law & the Gospel to Prepare Hearts for Grace
Friday 10:30-11:30AM
We live in a society set in a deep-rooted hostility to God and to the Christian worldview. Today's objections to Christianity are different than they were in previous generations and they are particularly heated and full of friction. Learn with us how to direct these hot button talks towards Christ. Rev. Dr. Michael Thiessen will help teens and/or parents navigate these conversations bearing in mind personal rights, civic responsibilities, and the reign of Christ. With a heart for training and mentoring young adults and pastors and advancing both church and cultural renewal, Michael is Director of Development and Advocacy for the Ezra Institute.
High School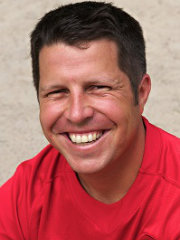 Rev. Dr. Michael Thiessen
Speaker
Tell Us What you Think!
We want to hear from you:
Rate this topic and speaker, and give us any comments you have.
Rate Session
Location: Frontier Banquet Room