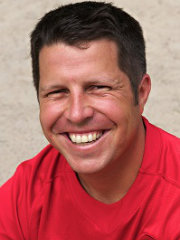 Rev. Dr. Michael Thiessen
Speaker
With a heart for training and mentoring young adults and pastors and advancing church and cultural renewal, Michael Thiessen is Director of Development and Advocacy for the Ezra Institute. Michael did his undergraduate studies in Pastoral Ministry (Heritage College), earned his Master's degree with a focus in New Testament & Ethics (Gordon Conwell Theological Seminary), and holds a Doctor of Ministry Degree (Trinity Evangelical Divinity School). Michael is author of Pursuing a First Class Marriage: Find the One Without Trying Many. Michael's D. Min major research project is entitled: Responding to our Hemorrhaging Faith in Canada by Exploring a Family-Integrated Church Model as a Solution.
Michael is Associate Director of Church Planting for Fellowship of Evangelical Churches. He has 20+ years of pastoral ministry experience including international missions. He formerly served as Senior Pastor of Grace Baptist Church where he continues as a Teaching Pastor. Mike & his wife Sara have four children.
Scheduled Topics
Turning Loaded Teen Talk Into Gospel Conversations
Friday 10:30-11:30AM | Frontier (Upstairs)
Description pending.
Exhibitor Workshop: The Importance of Worldview Training for Our Young Adults: What the Ezra Institute has to Offer
Saturday 12:50-1:50PM | Exhibition Hall (Booth 1104)
Join Michael Thiessen to learn more about the exciting worldview and apologetics training camps the Ezra Institute offers for high-school students and young adults. These programs are designed to equip individuals to know, defend and apply their faith in the midst of the intellectual and practical challenges of our day.