The Myth of Neutrality: The Purpose of Education
Friday 1-2PM
The term neutral comes from the Latin 'neuter,' meaning 'neither one nor the other.' It has since come to mean an unbiased position, or an unwillingness to take sides. However, an allegedly 'neutral' position concerning education necessarily entails important beliefs about reality that are anything but religiously non-committed. For the Christian, reality cannot be 'neither one thing nor another' if it is created by God, and thus, an ostensibly 'neutral' or unbiased education is an illusion.
Worldview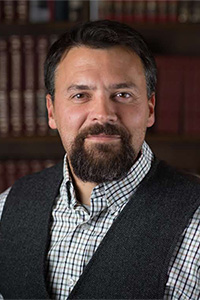 Rev. Dr. Joe Boot
Keynote Speaker
Tell Us What you Think!
We want to hear from you:
Rate this topic and speaker, and give us any comments you have.
Rate Session
Location: Parkland Pavilion