The Myth of Neutrality: The Content of Education
Friday 3:40-4:40PM
Ideas have consequences. The great gulf in purpose, content, and theory between a Christian and non-Christian education rests in the question of the uncreated, absolute, personal God. Christian education is comprehensive; it is not a mere condiment that can be added to flavour the otherwise neutral areas of life.
Worldview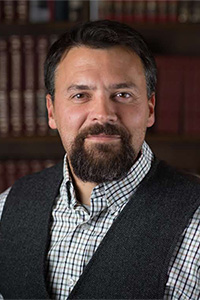 Rev. Dr. Joe Boot
Keynote Speaker
Tell Us What you Think!
We want to hear from you:
Rate this topic and speaker, and give us any comments you have.
Rate Session
Location: Parkland Pavilion