How to Teach Multiple Grades Together (Without Losing Your Mind)
Friday 3:40-4:40PM
Homeschooling one child is overwhelming, add more into the mix and you can start to feel like you are stuck on a never-ending bungee rope flinging from one child to the next. Pressure, anxiety, stress, frustration rise as you try to answer all the questions and keep everyone on track meanwhile stirring the food on the stove and keep the toddler occupied. Are you feeling overwhelmed with trying to do it all? No mild metaphors or generalizations, we are going to be zoning in on very specific and effective techniques you can try to help you juggle the chaos and maintain the sanity that is currently hanging by a thread. Bring a notebook for this one we're going to be getting real!
Method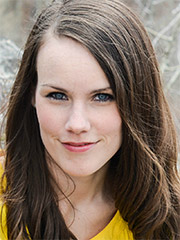 Rebecca Spooner
Speaker
Tell Us What you Think!
We want to hear from you:
Rate this topic and speaker, and give us any comments you have.
Rate Session
Location: Frontier Banquet Room