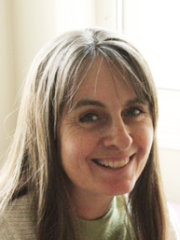 Rachel Vince
Speaker
Rachel Vince is a mom of two teenaged daughters who has homeschooled from the start. She has been married to a wonderful guy named David for almost 25 years, and has worked both locally and internationally as a Registered Nurse for 27 years. Her hobbies include family life, summertime, gardening, preventative health care, hospitality, being an advocate for home life, going for walks, inspiring others and being inspired. She has developed websites on kids crafts and preschool activities.
Scheduled Topics
Purposeful Preschool Activities
Friday 3:40-4:40PM | Trailblazer I (Upstairs)
The home is a God-designed dynamic learning environment full of real books, real life and real relationships. I'd love to share with you simple and easy purpose filled preschool activities so that you can use your time effectively to inspire, teach and be inspired in this busy season of life. Experience the wonder of life and God's beauty through the eyes of your preschooler.
Go to Topic Page