From Sport for Fitness to Professional Aspirations: Integrating Sports into Home Education
Saturday 2:15-3:15PM
Incorporating sports into your child's life is a very rewarding component of home education. From incorporating daily activity to discovering how to participate in sports typical to a school setting to achieving high level sporting. This session looks at how sports activities can be incorporated into your home educating life.
Subject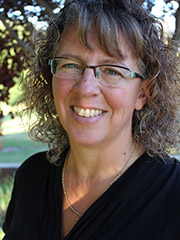 Patty Marler
Speaker
Tell Us What you Think!
We want to hear from you:
Rate this topic and speaker, and give us any comments you have.
Rate Session
Location: Exhibition Hall Terrace