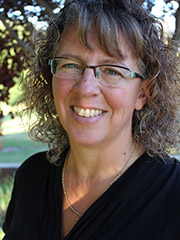 Patty Marler
Speaker
Patty Marler loves sports and physical activity has been a very important part of her family's life. Home schooling allowed wonderful opportunities for competitive and casual sports. Patty is excited to share some sporting opportunity ideas with home educators.
Scheduled Topics
From Sport for Fitness to Professional Aspirations: Integrating Sports into Home Education
Saturday 2:15-3:15PM | Exhibition Hall (Upstairs)
Incorporating sports into your child's life is a very rewarding component of home education. From incorporating daily activity to discovering how to participate in sports typical to a school setting to achieving high level sporting. This session looks at how sports activities can be incorporated into your home educating life.