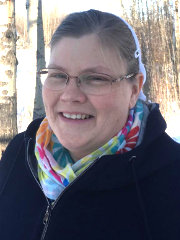 Patricia Bergen
Panelist
Patricia Bergen is a mom who loves to be at home on their little farm close to Kinuso AB. She and her husband Gary celebrated their twenty-fifth wedding anniversary this spring. They have two homeschool graduates, and one daughter homeschooling through high school. Patricia is most often in the kitchen, or by her sewing machine.
Scheduled Topic
Mom Panel: 'Homeschooling Teens - The Good, the Bad, and the Ugly'
Saturday 9:50-10:50AM | Frontier (Upstairs)
Let's face it: parenting is challenging. Parenting teens is challenging. Parenting teens and homeschooling them is even more challenging. Come and be encouraged or come to encourage someone else! We don't have all the answers, but you are not in this alone.