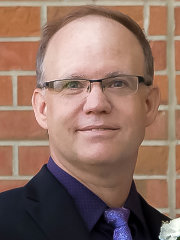 Michael Ardron
Panelist
As a father of seven, Michael has often reminded his children, "I'm raising adults, not children" as a verbal means of encouraging the listener to remember that everything being learned as a child is not just for right now, but for the future. Michael is passionate about raising children in the fear and admonition of the Lord and equipping them for success in today's world. Now, more than ever, the times in which we live require that fathers lead well, role model actively, and parent boldly.
Scheduled Topic
Dad Panel: 'The Important Job of a Homeschool Dad'
Friday 2:20-3:20PM | Frontier (Upstairs)
Description pending.
God's Grace in Turmoil
Saturday 12:50-1:50PM | Exhibition Hall (Upstairs)
John 16:33 These things I have spoken unto you, that in me ye might have peace. In the world ye shall have tribulation: but be of good cheer; I have overcome the world. Have you experienced hardship, loss, crisis or pain, in your life? These are all part of the human condition and affect everyone of us throughout different periods in our lives. Time waits for no one and we have to carry-on; carry-on with life, our families, with educating our children. We are promised in God's word that even though we are walking through various hardships in our lives, our peace is in Christ, and we can have confidence that it is He who wins our battles. As this verse says, He has overcome the world.