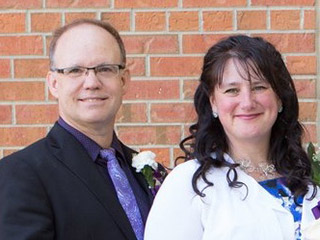 Michael & Corina Ardron
Speakers
Michael & Corina have been home educating since 1992. For both of them, home education was the only option for their family, and have home educated all of their 5 + 2 = 7 children; five adult children and two younger children who are presently in elementary grades. They have one married daughter and have recently welcomed their first grandbaby into the family. Through various circumstances in their lives, Michael & Corina love to share about how God is able to transform and renew our minds, heal our hearts, and give grace through the challenging circumstances in life.
Scheduled Topics
Saturday 12:50-1:50PM | Exhibition Hall Terrace
"These things I have spoken unto you, that in me ye might have peace. In the world ye shall have tribulation: but be of good cheer; I have overcome the world." (John 16:33) Have you experienced hardship, loss, crisis or pain, in your life? These are all part of the human condition and affect everyone of us throughout different periods in our lives. Time waits for no one and we have to carry-on; carry-on with life, our families, with educating our children. We are promised in God's word that even though we are walking through various hardships in our lives, our peace is in Christ, and we can have confidence that it is He who wins our battles. As this verse says, He has overcome the world.
Go to Topic Page