Let's Talk Primary Language Arts
Saturday 8:30-9:30AM
Does language arts confuse you? Do you ever wonder is included in language arts? Do you feel lost when you think about teaching reading and the various methods available? Why not come and join Louise as she will try and take away some of the mystery of language arts. She will cover what language arts might look like for various styles of learners and provide you with information on how to build a meaningful language arts program for your K-Gr 3 student.
Subject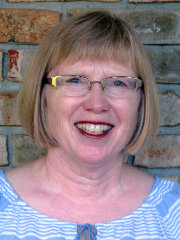 Louise House
Speaker
Tell Us What you Think!
We want to hear from you:
Rate this topic and speaker, and give us any comments you have.
Rate Session
Location: Trailblazer I