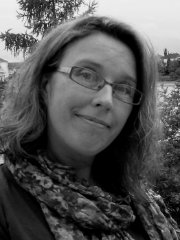 Lori Thomas
Skit Participant
Lori Thomas and her husband James have been married 28 years. They have 3 wonderful, bright boys aged 13, 11, and,9. They have been homeschooling since the beginning, and the only time the boys have seen the inside of a school is when they voted. Their style of homeschooling is relaxed and eclectic; meaning a little bit of this and that, and a whole lot of humour. They believe that all families need to follow God's will for their families and not compare themselves to others.
Scheduled Topic
Skit: 'Homeschool Flavours'
Saturday 2:15-3:15PM | Frontier (Upstairs)
Classical? Unschooling? Charlotte Mason? Ever wonder which homeschool style resonates most with you? Join Olive Nature, Maxine Relaxin, Putem Together, Altha Boxes, and Nancy No-Nonsense in a fun panel discussion, where we have a little fun with several homeschool styles. Stick around until the end, where we will unpack these styles in a more serious way and answer any questions you may have!